Creative Commons License
Attribution-NonCommercial 4.0 International (CC BY-NC 4.0)
Share — copy and redistribute the material in any medium or format
Adapt — remix, transform, and build upon the material
Attribution — You must give appropriate credit, provide a link to the license, and indicate if changes were made. You may do so in any reasonable manner, but not in any way that suggests the licensor endorses you or your use.
NonCommercial — You may not use the material for commercial purposes.
Author warrants
The Author warrants that the Work:
• Has not been published before (except if included in an institutional pre-print server). • Is not presently being considered for publication elsewhere.
• Does not violate any intellectual property right of any person or entity.
• Does not contain any subject matter that contravenes any laws (including defamatory material and misleading and deceptive material) and
• Meets ethical standards applicable to the research discipline.
They should warrant that the work and all figures, illustrations, photographs, charts, and other supplementary material are original. They  declare that this manuscript has not been published elsewhere and submitted, nor will be submitted, to any other publication while consideration by the JNARC. There is no any plagiarism in this manuscript and no part of this manuscript (referenced or otherwise) has been copied verbatim. No one who has contributed significantly to the work has been denied authorship and those who helped have been duly acknowledged. All authors reviewed and approved the content and parts of this manuscript as submitted
Copyright 
Copyright of articles is transferred to the Nepal Agricultural Research Council (NARC).
Grant of publishing rights
The  authors should grant the publisher a license to publish their articles in all forms and all media (whether known at this time or developed at any time in the future) throughout the world, in all languages, where their rights include but are not limited to the right to translate, create adaptations, extracts, or derivative works and to sublicense such rights, for the full term of copyright (including all renewals and extensions of that term), to take effect if and when the article is accepted for publication. They confirm that they have read and accept the full Terms and Conditions below including  author warranties, and have read and agree to comply with the Journal's policies on peer review and publishing ethics.
 Click below link to download Copyright Form;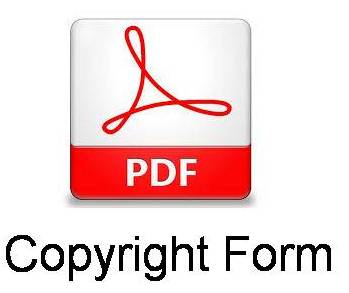 Please read this above agreement carefully, complete it, and return a copy to us by email, fax, or hard copy immediately, to avoid any delay in the publication of your article.

This journal is licensed under a Creative Commons Attribution-NonCommercial 4.0 International License.
All content is made freely available for non-commercial purposes, users are allowed to copy and redistribute the materials.